Australian Actor & Film Maker
Notable films: Breaker Morant (1980), The Thorn Birds (1983), Cocktail (1988), Along Came Polly (2004), Australia (2008),  and Gods of Egypt (2016)
"As the ongoing Patron of the Lebanese Film Festival Australia, I am thrilled to celebrate eleven years of bringing Lebanese cinema to Australian audiences. Throughout this journey, we have discovered that storytelling lies at the very core of human nature. These films have not only entertained grandparents, parents, siblings, friends, aunties, and uncles, but also welcomed all Australians to immerse themselves in the captivating world of Lebanese cinema.
The Lebanese Film Festival team has poured their hearts and souls into curating an unforgettable experience, not just for Australians, but also for our local and international film storytellers representing Lebanon. From directors and actors to writers, producers, and set designers, they have contributed their talents to unveil stories that go beyond what our eyes can see and what our hearts can feel. Through their work, they have gifted us the ability to embrace and understand a culture that has faced struggles but remains resilient and profoundly authentic at its core.
Year after year, I am honoured and proud to serve as the patron of this festival, collaborating with our festival family, including Camille, Jessica, Julia, Priscilla, Ed, and the entire team. I am also proud to see local productions and stories form part of the program. So, I encourage everyone to seize the opportunity and immerse themselves in these extraordinary films. Discover the beauty, the passion, and the profound stories that Lebanese cinema has to offer. Get out there to the theatres and witness the power of storytelling through film!"
Bryan Brown AM
Patron, Lebanese Film Festival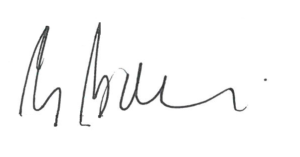 2023 DIGITAL PROGRAM GUIDE