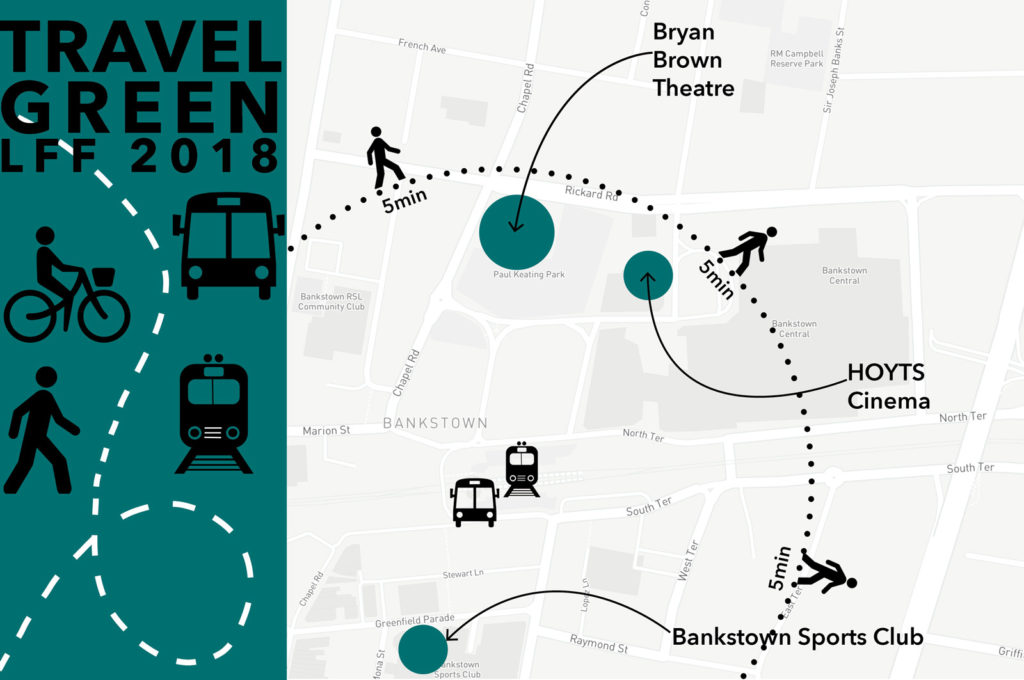 The Lebanese Film Festival (LFF) is on a mission in 2018 to become more sustainable during the planning and implementation of the festival. This is a commitment moving forward. At The Lebanese Film Festival we are passionate about our communities and recognise that the resilience and health of our natural environment is integral to our survival.
Festivals and events have a significant, one-off impact on our environment, with increased generation of food wastage, waste and often poor choice in use of disposal and packaged items. In recognising this impact, we are moving toward significantly reducing our own footprint, and also urge other local festivals and events to do the same. 
In 2018 we are implementing the following initiatives to reduce our environmental footprint:
– Reduce printed media by 50%
– Enhance our online presence  
– Buying and shopping local
– Reduce single use items
– #BYOBottle
– Reduce bottle water use
– Planning catering to reduce waste
– Raise awareness of recycling with our audience
– Planning screenings in accessible locations
– Encouraging carpooling and use of public transport
In 2019 we plan to further our commitment to becoming a leading environmentally conscious film festival by:
– Encourage film entries with a focus on environmental sustainability
– Providing support to film makers wishing to create such films
– Partnering with a social / environmental festival during the festival
If you would like to learn more about LFF's sustainability agenda or have a suggestion, please contact Matt Kelly at matt@lff.org.au.
2023 DIGITAL PROGRAM GUIDE